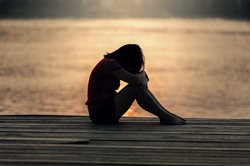 If you like, the first ultrasound can be made around 7-8 weeks. It is good to realize that the pregnancy is still early in this period. A good ultrasound is good news, but unfortunately it often happens that a pregnancy ends in a miscarriage. About one in ten pregnancies goes wrong between the fourth and eleventh pregnancy week. The growth of a child is very vulnerable during this period. The chance of two miscarriages in succession is fortunately very small; but that does not make a miscarriage any less sad.
If you have a miscarriage, we will contact you very soon after you've had the ultrasound scan. There are various options for treatment. Everything we discuss with you also comes in writing so that you can read it in peace. We keep in touch frequently with you; tailored to what you need.
After a miscarriage it is good to take the time to process it. The pregnancy may not have lasted long, but the parents have often had many dreams, plans and expectations. Medically, there is no reason to postpone a new pregnancy, but take the time you need mentally to recover.
If a new pregnancy is desired, continue to use folic acid.
For other advice we refer you to our brochure or to our on call midwife.