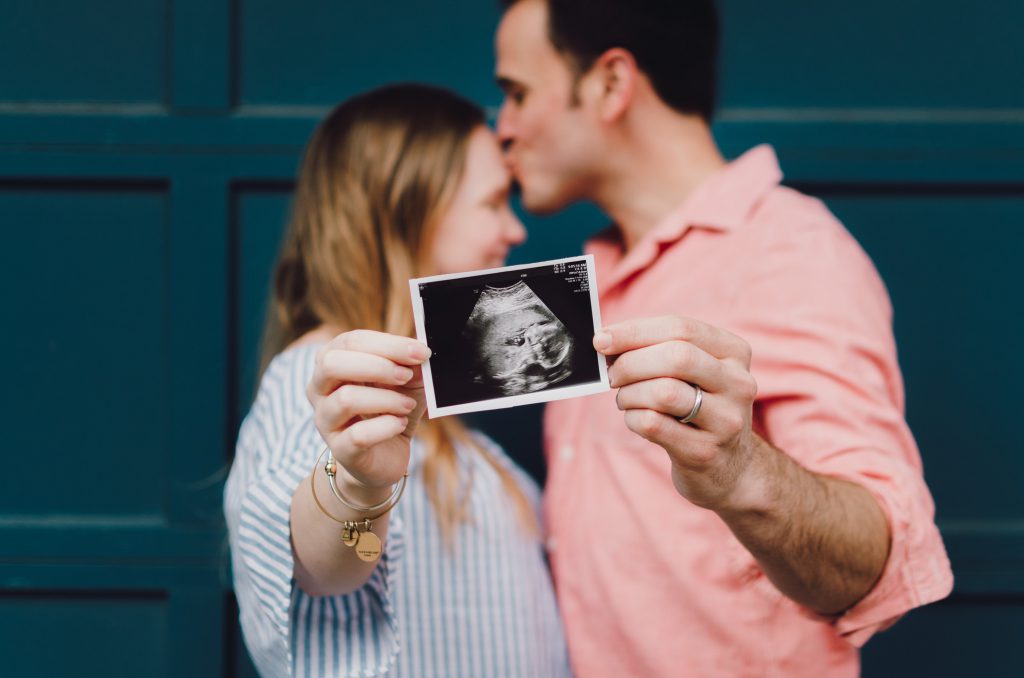 What is prenatal screening?
Although most children are born healthy, it is nice to know in advance whether there are any complications, illnesses or other conditions present with your (unborn) child. Prenatal screening (PNS) examines the chance that the unborn child has a disorder and diagnostically (chorionic villus sample / amniocentesis) actually determines this.
Before you can proceed to this screening, it is important that you as a pregnant person are well aware of what exactly will happen. We do this through counselling
Counseling
In short, counseling is the pre-stage for prenatal screening. For counseling, an informative interview will takes place in which we as midwives ask you if you are interested in screening for Down's syndrome, Edward's syndrome and Patau's syndrome (combination test and NIPT) and the screening for physical abnormalities (SEO). If you are interested in this, it will be discussed in more detail in counselling During this interview you will be informed about prenatal screening.
NIPT (Non-Invasive Prenatal Test)
Since 1 April 2017, you can also opt for NIPT instead of the combination test. For this test only a blood is needed, which examines the DNA of the mother and the placenta. NIPT can be taken from 11 weeks of pregnancy. Because NIPT is still in the implementation phase, you can only have it done if you participate in a scientific study (TRIDENT-2 study). Just like the combination test, NIPT calculates the chance that your child will have Down's syndrome, Edwards' syndrome or Patau's syndrome. The result of NIPT is more reliable than that of the combination test. More information about NIPT.

Structural (Physical) Abnormalities
Structureel Echoscopisch Onderzoek (SEO of 20 weken echo)
Je kunt laten onderzoeken of uw kind een lichamelijke afwijking heeft. Een lichamelijke afwijking betekent dat een deel van het lichaam van het kind er anders uitziet dan normaal. Voorbeelden van lichamelijke afwijkingen zijn een open rug, open schedel, waterhoofd, hartafwijkingen, gat in het middenrif, gat in de buikwand, afwijking van de nieren of afwijking van de botten. Meer over SEO.
13 wekenecho toevoegen:
De 13 wekenecho is ook een medisch onderzoek naar lichamelijke afwijkingen bij uw kind. Hierbij is minder te zien dan bij de 20 wekenecho omdat de baby nog veel kleiner is.
During this interview you will be informed about prenatal screening.
Het doel van de counseling is het uitwisselen van informatie en bieden van hulp bij de beslissing wel of niet prenatale screening op aangeboren aandoeningen en afwijkingen uit te laten voeren. Om er zeker van te zijn dat je alles goed begrijpt en goed beslagen ten ijs te komen, kan het raadzaam zijn om bij PNS for further information. Meer informatie screening