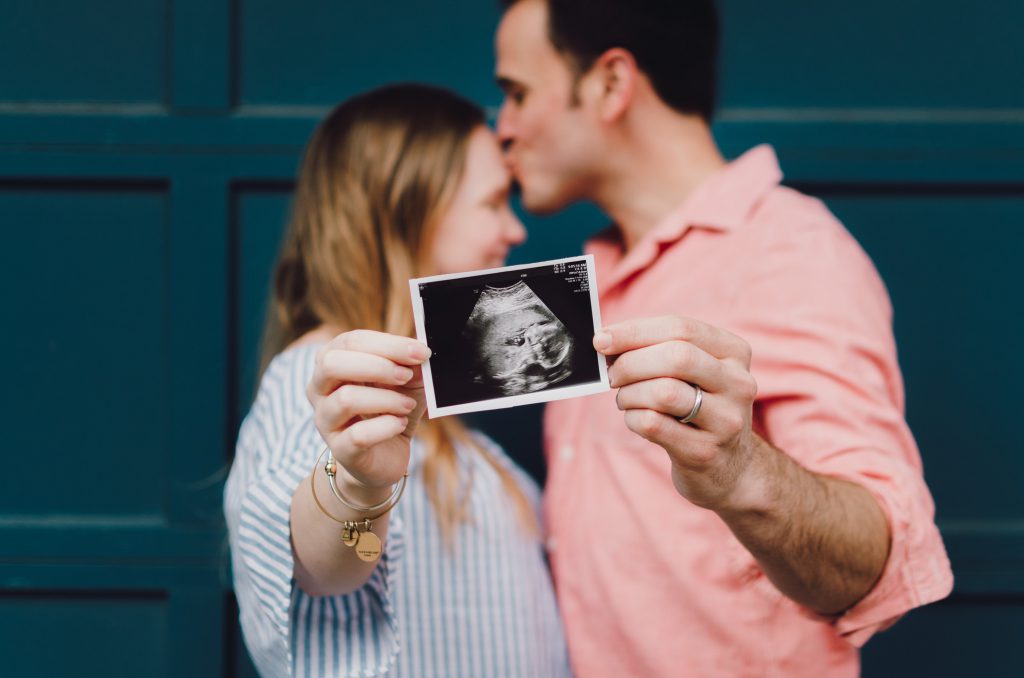 What is prenatal screening?
Hoewel de meeste kinderen gezond ter wereld komen, is het prettig om van tevoren te weten of er eventuele complicaties, ziektes of andere aandoeningen bij uw (ongeboren) kind aanwezig zijn. De prenatale screening (PNS) onderzoekt de kans dat het ongeboren kind een aandoening heeft en diagnostiek (vlokkentest / vruchtwaterpunctie) stelt dit daadwerkelijk vast. Voordat er kan worden overgegaan tot deze screening is het van belang dat je als zwangere goed op de hoogte bent van wat er precies te gaat gebeuren. Dit doen wij door middel van counseling.
Counseling
In short, counseling is the pre-stage for prenatal screening. For counseling, an informative interview will takes place in which we as midwives ask you if you are interested in screening for Down's syndrome, Edward's syndrome and Patau's syndrome (combination test and NIPT) and the screening for physical abnormalities (SEO). If you are interested in this, it will be discussed in more detail in counselling During this interview you will be informed about prenatal screening.NIPT) en de screening op lichamelijke afwijkingen (SEO). Indien je hier interesse in hebt volgt de daadwerkelijke counseling.
NIPT (Non-Invasive Prenatal Test)
Sinds 1 april 2017, kun je een NIPT aanvragen. De prenatale (eerste trimester) screening richt zich op chromosomale afwijkingen. (zoals Down-, Edwards- en Patausyndroom). 
NIPT kan alle worden afgenomen bij 11 weken.  
More information about NIPT.
13 weeks ultrasound
Vanaf 1 september 2021 kunt u meedoen aan de 13 weken echo. Dit is een wetenschappelijke studie waarbij u kunt deel nemen. De 13 wekenecho is een medisch onderzoek naar lichamelijke afwijkingen, 
within your child

 
20 weken echo – 
Structural (Physical) Abnormalities 
Structureel Echoscopisch Onderzoek (SEO of 20 weken echo).
Je kunt laten onderzoeken of uw kind een lichamelijke afwijking 
heeft.
 Een lichamelijke afwijking betekent dat een deel van het lichaam van het kind er anders uitziet dan normaal. Voorbeelden van lichamelijke afwijkingen zijn een open rug, open schedel, waterhoofd, hartafwijkingen, gat in het middenrif, gat in de buikwand, afwijking van de nieren of afwijking van de botten. 
Meer over 13 weken en de 20 weken echo 
During this interview you will be informed about prenatal screening.
Het doel van de counseling is het uitwisselen van informatie en bieden van hulp bij de beslissing wel of niet prenatale screening op aangeboren aandoeningen en afwijkingen uit te laten voeren. Om er zeker van te zijn dat je alles goed begrijpt en goed beslagen ten ijs te komen, kan het raadzaam zijn om bij PNS for further information. Meer informatie screening